Leading
media producers

around the world rely on


Pro Sound Effects

Award-winning companies like Turner, VICE, and Electronic Arts license our general sound effects libraries to create our favorite movies, TV shows, video games, and more. PSE sound library solutions provide our clients with inspiration and peace of mind, with simple, blanket licensing to allow unlimited usage and total creative freedom. You own what you make. 100% licensed and royalty-free.

Ensure your team has access to the best creative resources - our expertly-recorded and curated libraries and flexible licensing options allow you to seamlessly integrate high quality sounds into your team's creative process. Explore the possibilities below, and contact us for a custom consultation and quote with recommendations for your company.

"PSE's Master Library is a cornerstone of our library with custom licensing making it available to 60+ sound designers located across 14 studios worldwide."



Ben Minto - Audio Director
"Working with PSE has increased the quality of my clients projects in such a drastic way that they don't want to use anyone else for their sound needs!"



James Findlay - Sound Designer
"We know that everything is licensed for proper usage and ready to go. Having the library centrally located has really improved our audio workflow."



Frank Caratozzolo - Post Production Supervisor
Customized

for your unique setup and needs

We know from experience that every company has different priorities, so we'll work with you to customize the best possible scenario for you all around.

Need to pay with a PO? No problem. Need to have your legal team review and revise our license agreement? We do that all the time. Need a detailed proposal with trial access to share with your team? All day! Just need a quick quote to show your boss? So easy.
We work with you to determine your best fit
---
Flexible access (hard drive / online)
---
100% legal clearance
---
POs accepted
---
Save Time, Save Money, Sound Great
---
---
Our
top solutions

for Companies

63,000 sounds

Reliable, go-to sonic resource for daily use

Available on Hard Drive and Online

Optimized metadata search helps you find sounds fast

Great for: Ad agencies, full-service creatives, editorial, games, trailers, TV.


Pricing: Starts at $3,995 (Buyout) or $1,295 per year



200,000 sounds

Our most complete, comprehensive solution.

A

vailable on Hard Drive an

d Online

Optimized metadata search helps you find sounds fast

Great for:

Any company with a dedicated audio post team, AAA video games, film / episodic television, general audio post, sound design.
Pricing: Starts at $11,995 (Buyout) or $3,295 per year

What our
clients
love about our solutions…
"It's the main library we use. It's a great go-to for sounds we use everyday, and it also has some really unique elements for building layered sounds."





"We always do some amount of custom recording for all of the jobs we do - feet on a specific surface, group voices for backgrounds - and that part of our library has really grown since we opened, but we still use the Master Library every day."


Andrew Tracy – One Thousand Birds
Read more on the PSE Blog
Purchasing
Options
Choose the purchasing option that best suits your team and budget

Perpetual Buyout License
Ideal for Individuals and small teams
1-Time purchase - use your library forever

Lifetime license rights

No ongoing payments



Annual
Blanket License
Ideal for companies with multiple users


Flat, Annual fee covers unlimited usage

Customize deal to your unique specs

Allows for full legal review
Flexible Access

to your Library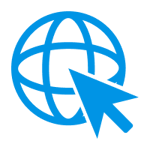 Online Web-based Access
Ideal for:
Editorial / Full-service media creators

Schools

Companies accessing from multiple locations

Trial Access to test out our libraries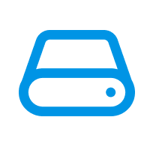 Hard Drive Local Access
Ideal for:
Dedicated Audio Producers

Studios that use audio asset management software (eg. Soundminer, Basehead, etc.)
Get Started with a
Custom Consultation & Quote
Are you with a company or team with multiple users, and looking for more info and pricing?
Please complete the form below and a PSE Licensing rep will be in touch (usually within 1 business day).
Or email licensing@prosoundeffects.com or call (646)706-7728 x10



Are you an individual or with a company with just 1 User and don't need a quote?
Feel free to browse our site for libraries or individual downloads, and complete the normal checkout process for a 1-user license.