TRUSTED BY THE

WORLD'S

TOP MEDIA CREATORS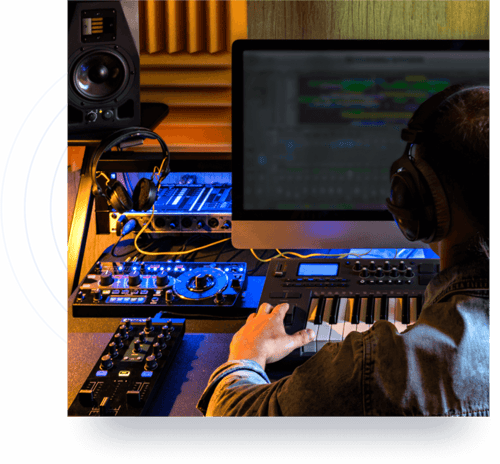 Leading
media producers

around the world rely on

PSE

Turner, VICE, and Electronic Arts license our sounds to create award-winning movies, TV shows, video games, and more. Our libraries provide inspiration and peace of mind, with simple licensing that allows unlimited usage and total creative freedom. You own what you make. 100% royalty-free.

Whether you're a freelancer, an individual at a company, or working with a team - we offer flexible licensing and purchasing options to best suit your creative and financial needs. Explore the possibilities below, and if you'd like to speak with a licensing pro to get custom guidance and recommendations you can contact us anytime.

Individuals
Freelancers working independently
Companies with just 1 person working with audio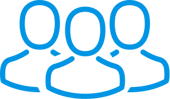 Multi-User Teams
Companies with multiple people or teams working with sound.

Academic / Non-Commercial
Best for schools and nonprofit organizations.
---
What's a "User?" "User" means any person at your company who downloads, manipulates, edits, modifies or saves the sound effects; is directly involved in the creative process utilizing sound effects; or incorporates the sound effects within any work.
---
School? Contact us at education@prosoundeffects, call (646) 706-7728 x10, or complete the form below to learn about solutions.
Our
license
allows for:


Royalty-free


Commercial Synchronization


All Media


Worldwide


Unlimited Usage by 1-User
YOU CAN
Manipulate the sound effects files however you like: eg. edit, transpose, pitch-shift, reverse...


Layer with other sounds


Synchronize with video or other sonic elements


Use sound effects as part of commercial or production music


Create copies of sound effects files to optimize your workflow and have emergency backup. Not to distribute to an unlicensed 3rd party.


---

YOU CANNOT
Re-sell sound effects files in any way.



Make raw sound effects files

available to a 3rd party in any way.


Sell as ringtones or incorporate raw sound effects files as part of a web or app-based soundboard.


Bundle sounds in physical products such as toys or wearable tech.


Create copies of sound effects to provide to an unlicensed 3rd party.

Working on a toy, app, or game? Email licensing@prosoundeffects.com to make sure you're covered.
Purchasing
Options
Choose the purchasing option that best suits your team and budget

Perpetual Buyout License
Ideal for Individuals and small teams
1-Time purchase - use your library forever
Lifetime license rights
No ongoing payments




Annual
Blanket License
Ideal for companies with multiple users
Flat, Annual fee covers unlimited usage
Customize deal to your unique specs
Allows for full legal review
View MULA Principal Terms

If you're not sure which license or purchase type is best for you,

contact us any time

for expert advice from our team.
Pro Sound Effects
Licenses
to


"PSE set us up with a multi-­user license for the Master Library - it's affordably structured and gives our sound designers access to a great range of quality material!"



Lee Banyard - Audio Director
"PSE's Master Library is a cornerstone of our library with custom licensing making it available to 60+ sound designers located across 14 studios worldwide."



Ben Minto - Audio Director
"[Working with PSE] has increased the quality of my clients projects in such a drastic way that they don't want to use anyone else for their sound needs!"



James Findlay - Sound Designer

Film

Video Games

Audio Post

Broadcast

AR / VR

Podcasting

Education

Interactive
Are you with a multi-user company or team and looking for more info and pricing?
Please complete the form below and a PSE Licensing pro will be in touch to get you set up shortly (usually within 1 business day).

Or email licensing@prosoundeffects.com or call (646)706-7728 x10